I couldn't wait to hear Solange's newest work,
Sol-Angel and the Hadley St. Dreams
.  I was a fan of her first single, "Feelin' You (Part II)" back in 2002, but apparently
no one
else in the US felt the same at the time.  People all over have been telling me that
Sol-Angel...
 was a great album, and you can't go wrong with the Neptunes on your side, right?
Solange leads off with "God Given Name", which sounds like a late 70s smooth-operator-type song.  It sets the tone of the album, dismissing the usual pop paradigms for women and featuring whispery, (strategically?) not-so-perfectly-tuned background vocals.  It plays like an extended interlude.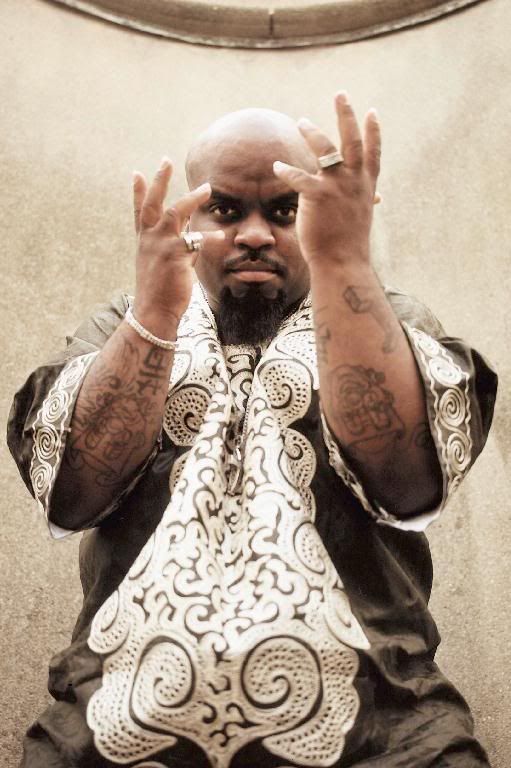 Cee Lo Green lent his pen for "T.O.N.Y."  It's a very 60s track that evokes an 
Alicia-Keys
feel.  It's refreshingly acoustic: even the slightly de-tuned piano fits right in with the track. 

I love "Dancing in the Dark".  The live drums drive the instrumental under the horn riff, which has a call-and-response pattern with the xylophone.  All this is lightly punctuated by flutes.  The only thing I don't like is when Solange does that i-don't-have-a-whistle-register-but-my-head-voice-is-really-high thing that I hate.
"Would've Been the One" is a well crafted song.  Where the words and melody leave off, the instrumental picks up, keeping the momentum.  I love the gently descending triplets in the intro.  What struck me was the flow of the pre-chorus. It really drives with the 8th notes with alternating accents (trochaic in meter).  He was a cheater, but she says she was number one. 
Keep telling yourself that, hun.
When I heard "Sandcastle Disco", the percussion made me think of
N.E.R.D.'s first album
(the producer is Jack Splash… I'm sure they've worked together). Solange conveys this song well with great dynamics. This song is the first taste of electronic-sounding instrumentation. But doesn't lose its old-school feel; it just updates it a bit. 
By the time "I Decided" rolled around, I was starting to get tired of the convos with the engineer on the intros.  Asking him to "turn me up" hit it's peak when Aaliyah did it in "4 Page Letter" in '97.  The track blends very 60s elements (the hand claps, the piano, the plain bassline) with much more electronic elements (that buzz sound [Hi, Neptunes!] and airy string chords).  I never noticed the really cool bridge until I listened to the album (we love the 6-bar cycles), but then again, I didn't really
like
this song until I listened to the album.  To spice it up a bit, the chorus grows at the end, which is nice in a world of cut-and-paste pop.  Solange pushes her voice really hard at the beginning of each phrase in the chorus, which I found quite comical.
"Valentine's Day" feels an Amy Whinehouse song until the chorus. I called Neptunes on the production when I first heard it, but it's actually a Bama Boyz production (probably best known, if at all, for their remixes).  Possibly my favorite line on the album: "How can I fix your coffee if you live so damn far away".  I'm a sucker for details like that. Thanks
Ne-yo
.
I finally got some tuned background vocals (for the most part) in "6 O'clock Blues"!  It's another Whinehouse-esque instrumental, but the words aren't as dark. She really sounds great here.

"Ode to Marvin" is a great nod to Marvin's style, but the stylistic references aren't as brilliant in the throw-back context of the album.  Every song so far sounds like it's from this time period.  On a more
boring
conventional album, it would have been more special.  
"I Told You So" has a very square instrumental with almost no syncopation; however, the vocal slide Solange does in the hook is a very cool effect that helps to brighten up the dark mood of the track and helps to distinguish the song. It also has a stellar bridge (in terms of lyrics
and
delivery).
Breaking away from the acoustic sound of the previous tracks, "Cosmic Journey" comes as a breath of fresh air with all electronic sounds.  It's exactly like what you'd expect from the title.  Of course, I love the triple meter.  I obviously wasn't very familiar with Bilal
at all
because until I looked him up just now, I thought he was a socially-conscious rapper (à la Black Eyed Peas before they got the girl).  The end of the song gets weird.  

You think it's over when the instrumental fades, but the vocals keep going.  This sort of

2001-A-Space-Odyssey

-updated techno-ish track fades up over the next minute and a half as it turns into an epilogue slash extended interlude.  The last 45 seconds is a full-on trance beat under their wandering voices.  Not sure where I like where we end up, but it's truly a journey.  
"This Bird" is a nostalgic song over a minimalist electronic track that also sounds very modern
2001
-ish. She truly separates herself from her non-cursing older sister as she coos "shut the fuck up!"  It has very 20th-century intervals in the background vocals (i.e., not what the classical or pop ear is used to… a lot of dissonance and "weird"-sounding chords... notes that sound like they don't belong together).  I wonder how she recorded these background vocals.  They seem so random, but maybe she can read sheet music.  Either way, this was probably the hardest song to record.  5 minutes into the song, she says "the song ain't over yet."  It transforms into a sort of Old Negro Spiritual for the last 45 sec.

The album closes with "I Decided, Pt. 2 [Freemasons Remix]".  It's a cool interpretation of the song that shows a different side of Freemasons. 

If anyone had any doubts as to whether Solange would be able to differentiate herself from her sister, this should shut them up quick, fast, and in a hurry!  This album couldn't be farther from
I Am… Sasha Fierce,
and theoretically, I'd recommend this album before her sister's.  There's definitely no "Single Ladies" dance single, but much like Kanye's latest, it's a solid concept album that works really well as a whole.  The "Cosmic Journey" and "This Bird" tracks are a bit beyond my artsy scope, but I can appreciate the effort to be different.  
I'm so surprised that after 10 years in the business Matthew Knowles (father and executive producer) will not let go of the Part-1-Part-2 marketing gimmick that followed Destiny's Child until they broke free on their final album (well, "final" album until the reunion tour)!  And does anyone hear echoes of a young Michael Jackson in Solange's voice?  Anyway, it's a great album.  And props to her for getting writing credits on just about every song (primary on many).  It's a goddamn shame that something that went out on a limb and worked as well as this did didn't get a Grammy nomination!
Suggested Tracks:
Dancing in the Dark
I Decided
Sandcastle Disco

Maybe:
T.O.N.Y
Would've Been the One
Valentine's Day
I Told You So
These are the songs that I think stand alone the best individually, but the album as a whole is definitely worth buying (especially at $7.99 on iTunes!).
Check out my review of Lady Gaga's album here.